The price of our TYPO3 monitoring and update service depends on the size of your TYPO3 instance and the selected services. The following price table is an overview of our standard service level agreements (SLA).
SLA 1
SLA 2
SLA 3

Security Updates

We apply security updates to your TYPO3 core for you.

Maxmimum working days after release of security update that update is appplied to your system. Critical security updates are applied ASAP.

4 days
3 days
2 days

Backups

We install Backup Command, which backs up the database and your most important directories automatically at pre-defined intervals to your local system.

We save your backups on an external server. This is important, for instance, if the server has a hardware defect and the entire system is unusable. If the backup was on the same system it would be lost!

Monitoring

We monitor the amount of free storage space in your TYPO3 instance. If TYPO3 runs out of storage space, temporary data can no longer be saved and your TYPO3 website will be inaccessible.

We monitor the availability of your instance and inform you if it cannot be accessed.

We regularly test whether the TYPO3 email system is working correctly.

Monitoring of many other parameters, such as PHP version, MySQL version and TYPO3 context.

We monitor logins to your TYPO3, i.e. we check who logs on, at which time and from which IP address. This allows suspicious logins to be checked and failed or unauthorized logins to be identified.

Notifications

We notify you of any security updates that we have carried out.

When a major update is released.

We monitor TYPO3 security bulletins for you and are always aware of critical security problems in the TYPO3 world. As a result we can keep your TYPO3 instance secure. This may also include extensions from third-party providers.

You additionally receive a monthly statistics report with updates, blocked logins and your system status.

Installation

Setup Fee
€50
€100
€150

Choose from our subscription plans:

net, per month as an annual subscription
4 week cancellation period
Minimum 12 month contract

net, per month as a monthly subscription
4 week cancellation period
Minimum 3 month contract

€79

€99




ex. VAT

€119

€145




ex. VAT

€199

€229




ex. VAT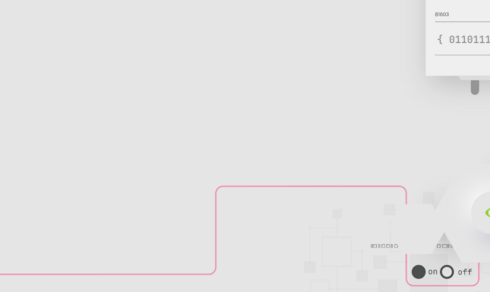 Are there any services missing?
Contact us and we will be pleased to help!
No, major updates are not part of this service. However, we can offer you a personal and non-binding quotation for such an update that would ensure that your website is always secure and up-to-date.
The price can vary greatly and depends on the core functions involved and third-party extensions.
Is there a bulk discount for monitoring multiple TYPO3 instances?
No, we cannot offer a bulk discount for monitoring multiple TYPO3 instances, as our prices have been calculated to reflect the best price / performance ratio.
A minor update may include minor features but also bug fixes. The functionality of the system may change. A minor update can be recognized by the fact that the second digit of the version number changes, for example from 8.7.0 to 8.8.0.
We do not carry out minor updates because it means that the LTS for TYPO3 will expire. We only carry out security updates and major updates, if requested.
Security updates are updates which deal with errors in system behavior and security gaps only. Usually a security update does not change the functionality of a system - unless necessary to close any critical security gaps. A security update changes the third digit of the version number, e.g. 9.5.7 to 9.5.8
A breaking change is a change in functionality or behavior of software / an extension between two versions.
An LTS (Long Term Support) is a software version that is supplied with security updates over a longer period of time. These security updates are a convenient way of protecting software without changing or impairing functionality.
An SLA is a service level agreement, i.e. a type of framework contract between client and service provider for recurring services, such as our monitoring and update service for TYPO3.
Phishing is the criminal attempt by a hacker to crack passwords or obtain access using fake emails or SMS. Often stolen user data is used which is processed automatically.
Spam (or junk) are unsolicited mass emails that usually contain advertising or phishing attempts. The spammers often get hold of recipient email addresses via hacked websites or email address crawlers.