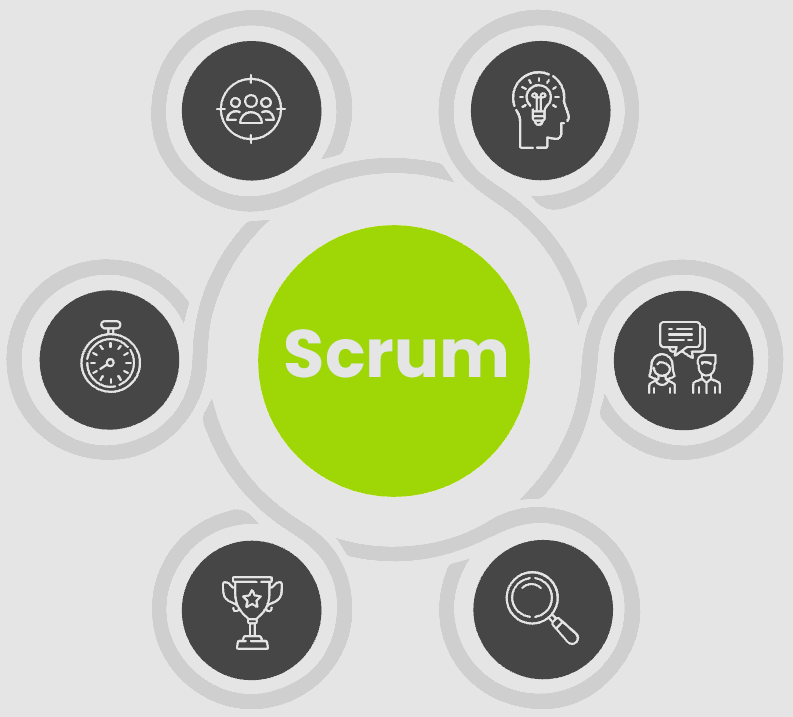 Customer focus
Each work package is defined and
processed with a focus on customer value.
Efficiency
Completed features will be
developed in a sprint.
Quality
Small work packages allow for more precise
function definition and a focus on quality.
Flexibility
Through short iterations work packages can
quickly be assigned a higher or lower priority.
Communication
Short communication channels and daily meetings
ensure clear responsibilities and exchange.
Transparency
Customers are closely involved in the sprints and
is always informed about the current status.
Our Team
We are developers, engineers, designers, musicians, athletes and especially nerds.