TYPO3 Integration & Development Melbourne
TYPO3 services Worldwide: Australia - Melbourne
Looking for TYPO3 Extension Developers and TYPO3 Integrators in Melbourne?
coding.ms is a web development agency providing TYPO3 CMS services worldwide including Melbourne. We provide TYPO3 extension development and TYPO3 integration services for the TYPO3 content management system.
Our TYPO3 developers use their experience and skills to implement projects in the Melbourne area and worldwide. We provide customised TYPO3 development and TYPO3 extensions aswell as comprehensive technical support for our customers. Our TYPO3 integrators and TYPO3 developers can also develop complete websites - exactly to your specifications.
Our TYPO3 products for you
We do white-labels in Melbourne!
Our TYPO3 development services for your Melbourne agency
Don't let your TYPO3 agency be limited by a lack of resources or gaps in knowledge. Let us assist with our range of services for TYPO3 development in Melbourne.
It doesn't matter if you are an advertising, communication or marketing agency in London or its surroundings, or a Internet / TYPO3 service provider for agencies. We can plug that difficult gap. We are happy to support you with TYPO3 and the latest web services and can work anonymously in the background.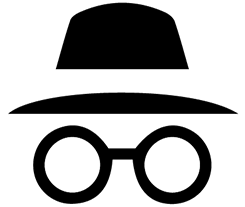 Our TYPO3 services in Melbourne include:
TYPO3 CMS websites
TYPO3 CMS portals and shops
TYPO3 CMS extensions
TYPO3 CMS backend modules
TYPO3 CMS training
TYPO3 CMS updates
TYPO3 CMS monitoring
TYPO3 CMS performance optimisation
The web is our home.
We are happy to assist with all your TYPO3 project ideas in Melbourne.