TYPO3 Poll
Integrate versatile surveys into your TYPO3 website
Looking for a way to integrate surveys, polls or quizzes into your website?
Then the TYPO3 Poll Extension is exactly the right choice. The TYPO3 Poll Extension turns creating employee surveys, opinion polls, statistical surveys, quiz questions, applicant profiles, voting and many more into child's play.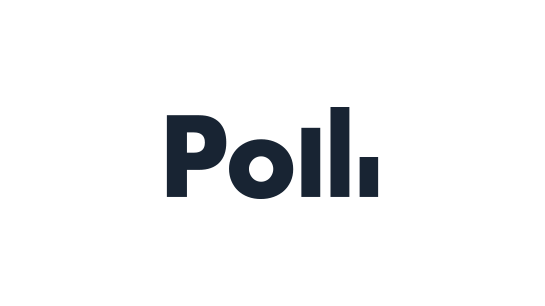 No problem for the TYPO3 Poll Extension!
Take full advantage of the TYPO3 Poll Extension by defining any number of answers per question and enhancing them with additional text and images. Multiple polls can be managed simultaneously in one system. To do so, simply place one plugin on each page that contains a poll. If desired a results page can be displayed at the end of the survey.
The TYPO3 Poll Extension grows with your needs.
Create teasers that will lead your users to the polls and place them in prominent places on your website. The TYPO3 Poll Extension generates a list of all the polls that are active on your website. You can also prevent multiple participation or reset polls. Does your website have a login for your visitors? Logged in visitors can cache the status of the survey.
The Pro version of the extension includes a backend module where you can easily manage your surveys and you can also export your results to a CSV file.

Strictly according to TYPO3 Coding Guidelines
The extension is compatible with TYPO3 version 8, 9 and TYPO3 version 10. Developed strictly according to TYPO3 coding guidelines, based on ExtBase and Fluid templates, the extension is fully multilingual.
The Fluid templates are based on Bootstrap 4, so the look and feel of the output can be customized while using modern standards.
Your TYPO3 agency in Münster
coding.ms has been specializing in TYPO3 for over 10 years and, in addition to the TYPO3 Poll, has also developed other popular extensions for TYPO3.
These include, among others, an interface for the advertisements API of mobile.de for the implementation of vehicle search, as well as an Openimmo interface that creates compatibility between TYPO3 and Immomio, Estate-Smart, onOffice, Lagler, immotion(R), Flowfact, Aaeron ImmoBlue Plus, Expose 9/10/x, ImmoSolve CENTRAL, immoware24, WIB24 and many more.
Numerous extensions created by coding.ms can be found in the TYPO3 extension directory or in our general overview and are constantly maintained and developed. Also, coding.ms is always available for support requests. Let coding.ms make your ideas for extensions into reality!

Learn more about TYPO3 Poll: