TYPO3 Bookings
The flexible open source booking system for TYPO3
Are you looking for an online booking system for your sports club or for appointment or room bookings?
Our TYPO3 Bookings Extension puts an end to your search. Map any booking objects in a calendar and show their availability. Allow your visitors to book directly via the integrated booking form.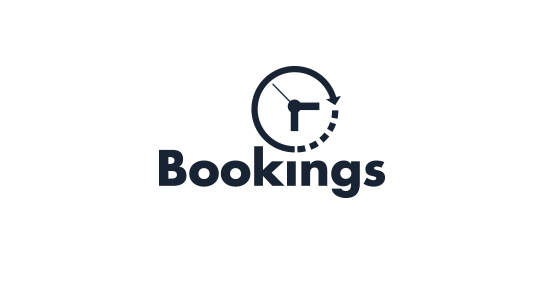 An online booking system not entirely free
Regardless of what you need a booking system for, TYPO3 Bookings is in no way inferior to expensive solutions. Whether as an appointment booking system, a room booking system, a workplace booking system, a tennis court booking system or even an online booking system for Corona vaccinations - all these booking objects can be managed, mapped and daily booked with the TYPO3 Bookings extension.
The tool for your online reservation system
Availability, direct booking, Google Maps connection, weekend prices, seasonal prices, visitor's tax, automated booking lists, etc.
In addition to a list view of your booking objects, the extension also generates an extensive detailed view, which can be enriched with SEO data. Booking objects can be grouped via categories and tags and enriched with geo data to include a Google Map. Realize a booking calendar that conveniently displays available time periods. Automated acceptance or rejection of bookings by clicking on a link in a booking request via email saves working time and makes your daily work easier!

According to strict TYPO3 coding guidelines
The extension is compatible with TYPO3 version 9 and TYPO3 version 10. Developed according to strict TYPO3 coding guidelines, based on ExtBase and Fluid templates, the extension is fully multilingual.
The Fluid templates are delivered as Bootstrap3 and Bootstrap4 versions so the look and feel of the output can be customized using modern standards.
Your TYPO3 agency in Muenster
coding.ms has been specializing in TYPO3 for over 10 years and, in addition to the TYPO3 Address Manager, has also developed other popular extensions for TYPO3.
These include, among others, an interface for the advertisements API of mobile.de for the implementation of vehicle search, as well as an Openimmo interface that creates compatibility between TYPO3 and Immomio, Estate-Smart, onOffice, Lagler, immotion(R), Flowfact, Aaeron ImmoBlue Plus, Expose 9/10/x, ImmoSolve CENTRAL, immoware24, WIB24 and many more.
Numerous extensions created by coding.ms can be found in the TYPO3 extension directory or in our general overview and are constantly maintained and developed. Also, coding.ms is always available for support requests. Let coding.ms make your ideas for extensions into reality!

Learn more about the TYPO3 Bookings Extension: